After another impressive win, Unai Emery's influence on his Aston Villa squad is shining through game by game as we continue to make progress.
That's now nine points from a possible 12 in the Premier League since Emery took charge, and it says a lot about the progress we're making under his stewardship that we were also disappointed not to take something from the defeat to Liverpool.
READ MORE: Classy Villa duo developing crucial partnership under Emery
While he would have benefited from the World Cup break to work closely with his players and get his ideas across ahead of the restart, he still hasn't been at Villa for all that long and the line from the players over the past week has been that they are still very much learning from him and are a long way off the end product.
That makes our early form under Emery all the more impressive, and while we still have things to work on and must better implement what he wants, these positive signs are hugely reassuring as we look ahead to a favourable fixture schedule that could see us climb the standings if we maintain the level and standard we set at Tottenham on Sunday.
Defensive shape, organisation and discipline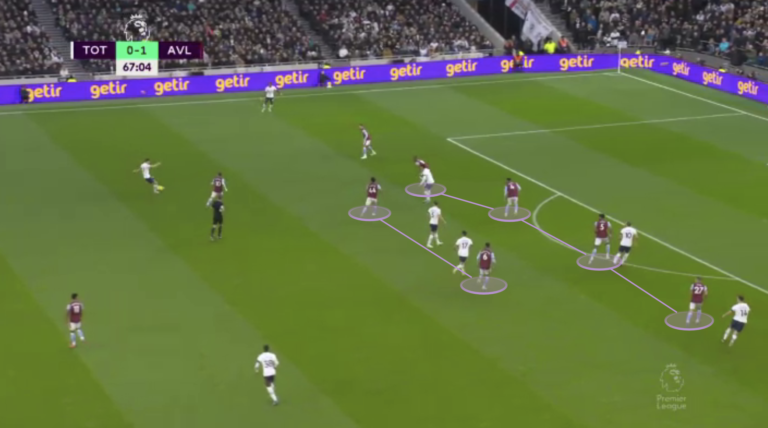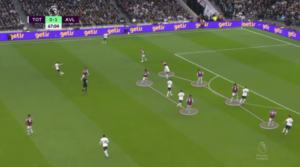 The players deserve plenty of credit for this phase of the game as while they're given a game plan, told how to set up and given instructions, they still need to be disciplined and organised for 90 minutes to make it work.
While we've seen it break down at times, largely against Liverpool, the performance against Tottenham showcased Emery's brilliant tactical and coaching ability as we frustrated Spurs and contained them for almost the entire game.
Harry Kane had to wait until deep into the first half to have his first touch of the game let alone chance, and we controlled possession and the tempo in the latter stages as we saw it out to claim all three points.
As seen in the image above, we've settled into a solid shape with a back four and our midfield pivot sitting in front to make it congested through the middle, while our full-backs and wide players get out quickly to close down space on the flanks.
It takes a collective effort and it's working very well, and while we shift into a 4-4-2 out of possession, it's making it hard for teams to find a way through.
Luiz, Kamara building midfield partnership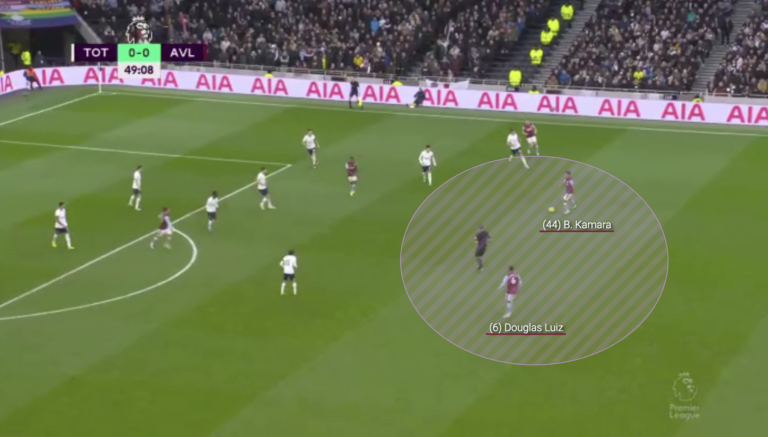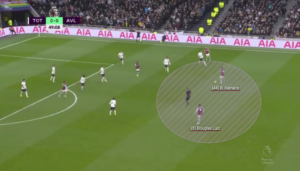 One of the key aspects of the improvement under Emery has been the partnership between Douglas Luiz and Boubacar Kamara in midfield.
The latter provides defensive protection with his excellent reading of the game and aggressive pressing, and that in turn gives his Brazilian teammate the freedom to play more advanced and add more of an attacking threat to our play.
We saw that with both goals against Tottenham firstly with Luiz's shot from distance creating the chance before he scored himself, and so their understanding, technical quality, tenacity and calmness in that area of the pitch will be pivotal to how Emery wants us to play long term.
As seen in the image above, in possession it's a different story as both push up and find space in the opposition half when they sit back. This will be key when we look to break teams down, and it worked well on Sunday.
Time between winning ball back to ball in the net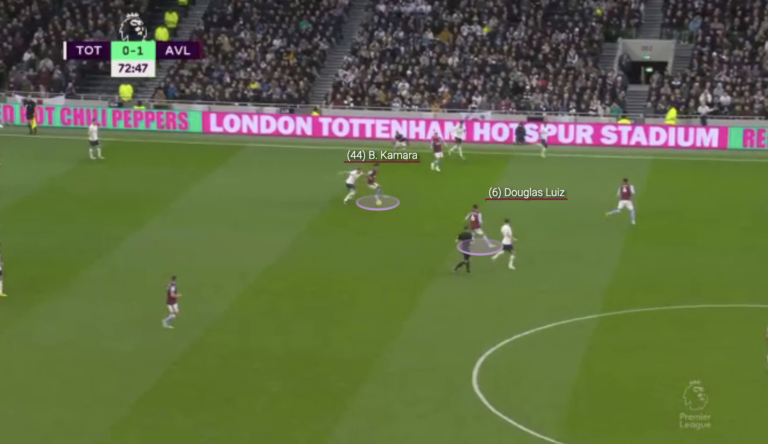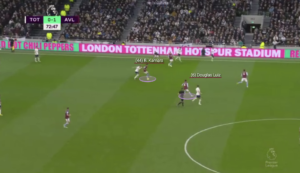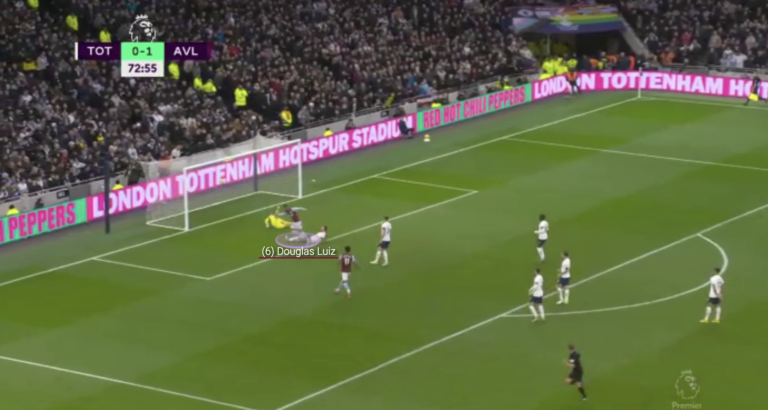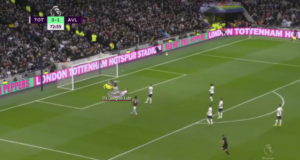 There were eight seconds between the moment Kamara won possession back in Tottenham's half to Luiz's effort nestling into the back of the net for our second at Tottenham, as seen in the images above.
That is a hallmark of how Emery wants his sides to play, with the aggressive press up the pitch and a swift, cutting counter attack that sees us have an attempt on target within seconds before the opposition can settle back into an organised shape.
This would surely have pleased him in particular as it's a big sign that the players are not just buying into his ideas and philosophy, but they can put it into action too.
While those are the positives, the test now is to do it consistently and become a well-oiled machine that is capable of playing this way like it's second nature to them, and that includes those who come in off the bench when we rotate.