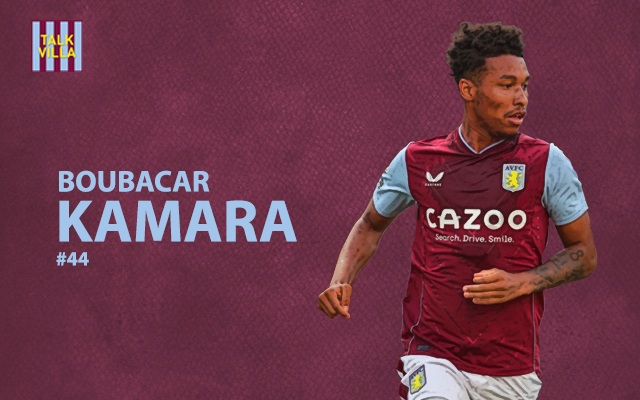 After an impressive 45 minutes on his Aston Villa 'debut', Boubacar Kamara showed a glimpse of why he'll be a pivotal addition to Steven Gerrard's side.
Having travelled with the group that arrived in Australia last week while others prepared for our first pre-season game against Walsall, Kamara was given time to work on his fitness and build an understanding and chemistry with some key members of the squad.
READ MORE: Aston Villa injury news: Ezri Konsa boost ahead of Brisbane Roar game
However, it was only a few days ago that the entire group was reunited Down Under, and so the encounter with Leeds on Sunday was more about continuing that hard work and gradually working towards being at our best in the upcoming games, and importantly being ready for the Premier League season opener against Bournemouth next month.
Kamara was named in the XI that started against Leeds, and although he was replaced as part of an almost entire XI change at half-time, it became apparent very quickly just how influential he is going to be to our play both on and off the ball.
Kamara imposing off the ball, classy in possession as Villa's midfield control room
From a defensive perspective, the French international was a physical presence in front of the backline and and imposed himself well on the opposition.
Kamara broke play up with his aggressive style as he snapped at the heels of Leeds players as well as reading play well to get in and apply pressure quickly to regain possession. That is something that we've sorely been lacking in recent years, and so it's undoubtedly going to lead to a more organised and defensively sound side in general having that protection in midfield.
That's not all he's limited to though, as the 22-year-old showed real class, composure and accuracy with his passing, whether it was short passes into the feet of his teammates or going long or switching play to the opposite flank to create width and space.
It was a measured and patient performance on the ball, and he was more than happy to drop into the space between the two centre-backs and pick up possession to get us moving up the pitch with more quality, as seen in the images below.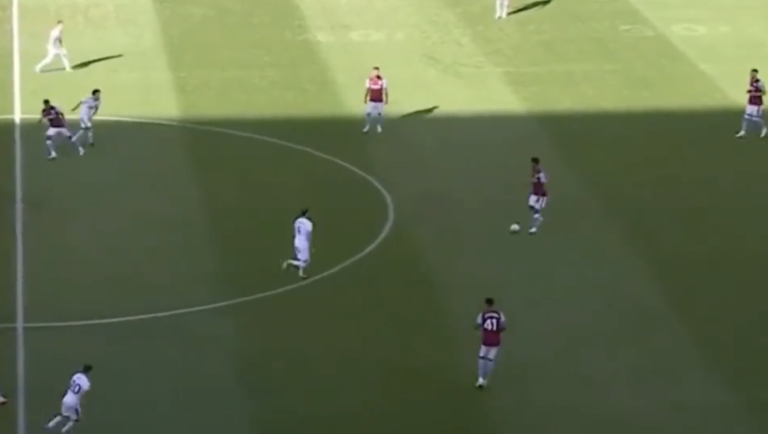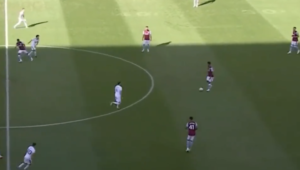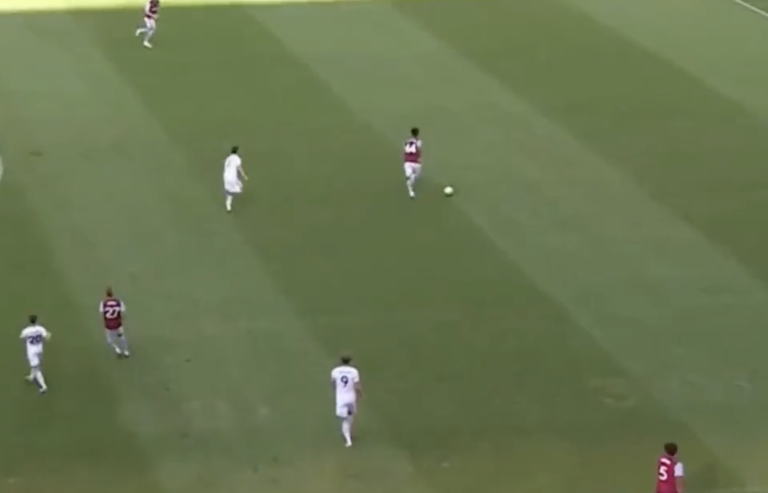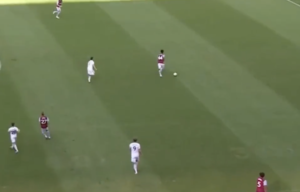 Villa have often perhaps been forced to put more responsibility on the back four to start those attacking moves, namely long-balls forward from Tyrone Mings or shipping it out to the two full-backs, which arguably has a lower success rate of actually leading to a sustained period of possession and creating dangerous openings.
Combine his defensive solidity with his passing range, Kamara is going to be the control room in the Villa midfield this season as he can link that crucial phase between defending and transitioning into attack.
He'll need to be consistent with that at a very high level and so that will be his own personal battle, but it's also hoped that those around him raise their respective games too in order to develop a style of play and level of organisation that will make us difficult to beat and more effective from an attacking perspective in the upcoming campaign.
Kamara can pull the strings in a deeper role and give us a solid foundation along with the defence, but it's then up to those in front of him to take full advantage of that and both create and finish openings that will win us games week in and week out.
— EB10 (@buendiazboyz3) July 17, 2022